Unless you are fortunate enough to have a lump sum to start your portfolio, most people will find it easier and more convenient to start their portfolio with relatively small but regular investment amounts.
Regular investing, in which cash is "drip-fed" into the stock market over a period of time, has some major advantages over lump-sum investing.
Firstly, regular investment reduces the risk of poor or unfortunate investment timing. The chart of the performance of the FTSE100 over relatively short periods illustrates the volatile nature of stock markets.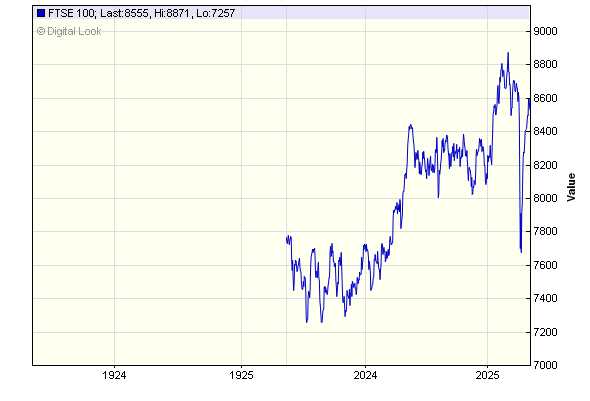 This volatility can still exist even over reasonably lengthy periods.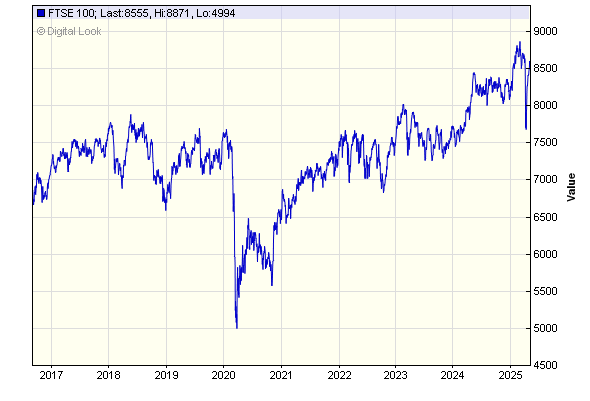 If an investor was unlucky enough to invest a lump sum in the market on December 30 1999 when markets were peaking with the FTSE100 index at 6930, he could still find himself showing a loss some 11 years later (although this ignores dividend income – the importance of which we shall consider later). Naturally, one could be lucky with the timing of the investment of a lump sum and buy at or near the bottom of the market, such as in March 2003 or more recently in March 2009. However, many small/beginner investors are notorious for miss-timing their investments – they are often the last to jump on the investment bandwagon and enter the market when prices are high (think back to the bubble in technology stocks in 1999/2000).  As prices slip back, many investors continue to hold onto their stocks, confident that prices will recover quickly and go on to hit new highs. Sadly, this rebound can take time, and as prices fail to recover, the initial confidence of investors slowly turns to despair. Finally, when losses become unbearable, they sell, which is invariably when prices are near their lows. Obviously this is not the way to make money!
In addition to the advantage of not having to worry about poor market timing, regular investment using investment trusts has the following advantages:
This approach has the following pros and cons:
Advantages
Extremely low cost – with some providers, the only costs you'll incur are stamp duty and the "fund fees" associated with the trust(s) you invest in.
Gets you into the savings habit!
Low minimum investment amounts – you can invest in some investment trusts from as little as £20 per month
Instant diversification – if you choose a suitable fund
'Pound-cost averaging' – makes volatility work in your favour. Click here for a real example.
Dividend re-investment – many investment trust regular investment plans allow you to automatically re-invest dividends at no extra cost.
Matches income stream – most people's income is paid monthly. By setting up a monthly direct debit or standing order into an investment scheme, your investment is just another regular outgoing that over time you'll not notice. However, behind the scenes it could be accumulating into a significant lump sum.
Variability of discount – variations in the size of the discount (or premium) between the share price and the net asset value of the trust become less of an issue
Disadvantages
Reduced choice of funds
You won't be able to deal in 'real time' ie. you won't be able to execute trades instantly and know the exact price at which you are dealing at the time you make the trade.
Examples of investment trust managers offering this service are Aberdeen Asset Managers and F&C.
Notes:
The terms and conditions for regular investment plans vary between providers.  Although some have no dealing charges (other than the 0.5% stamp duty charge for purchases), others may have minimum costs for dealing which may be more significant if investing small amounts.  For example, the Templeton Investment Plan which allows you to invest from as little as £50 per month into the Templeton Emerging Markets Investment Trust has a 1% dealing cost on purchases, subject to a minimum of £1.50 – this is equivalent to a 3% charge for investments of £50, which is pretty expensive.
Although investing in an investment trust will give you a degree of instant diversification, you should consider spreading your regular investment across a number of investment trusts to spread risk further, ideally across different sectors.  For example, if you wish to invest £200 per month via investment trusts, you could spread this across four trusts with £50 being invested in each every month.